"Our goal is to keep these iconic mustangs on the road".
TMS AUTOSPORTS has an arsenal of mustang customers from mild to wild. No matter if they drive their cars every day, race them, or just bring them to shows.
HERE ARE SOME GREAT EXAMPLES!
1987 MUSTANG LX 5.0 BUILT CUSTOM BY TMS.
This car was featured on the cover of Muscle Mustangs And Fast Fords Magazine Jan 2010 and was named top 10 mustangs of 2010!!
2007 SHELBY GT500 COUPE BUILT BY TMS. This Car Features full bolt ons full exhaust and pushing 550 rwhp with 650 flywheel hp

.
2013 Mustang GT RTR edition mustang with a Coyote 5.0 V8attached to a Roush TVS supercharger pushing 600 rwhp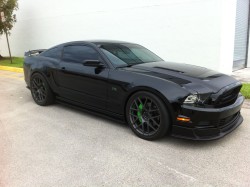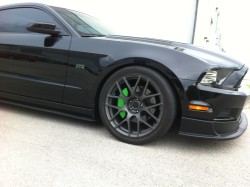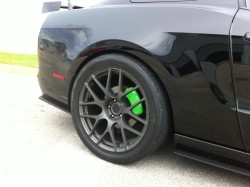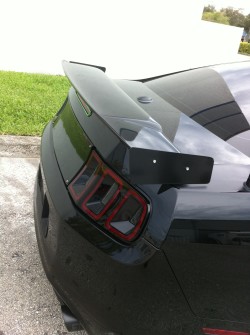 2011 SHELBY GT-350. LIMITED EDITION 650 RWHP COYOTE ENGINE WITH A WHIPPLE SUPERCHARGER.
2007 SHIP FOOSE EDITION MUSTANG GT WITH A 4.6L V8. UPGRADED TO THE NEXT LEVEL WITH TMS AUTOSPORTS
FEATURING FULL BOLT ONS AND FULL EXHAUST
2005 MUSTANG GT FULLY CUSTOMIZED BY TMS AUTOSPORTS FULL SUSPENSION CUSTOM WHEELS AND TIRES FULL BOLT ONS FULL EXHAUST PLUS ADDED TMS SYTLE
1993 MUSTANG LX 5.0 V8 CONVERTIBLE. THIS IS TMS PERSONAL CAR WITH FULL FORD RACING ENGINE UPGRADE KIT AND FULL SUSPENSION EVERYTHING ELSE ABOUT THE CAR IS ORIGINAL WAS FEATURED IN THE MUSTANG TIME JUNE 2005 CENTERFOLD STORY ON FEATURE 1993 MUSTANGS

2008 MUSTANG GT COUPE 4.6L V8 TERROR GT
WAS OUR S197 TEST MULE WHICH WE ENJOYED ON THE ROAD AND OFF ROAD. THIS CAR WAS SET UP FOR DUAL PURPOSE RACING . DRAG RACING AND ROAD RACING. AND LOTS OF SHOW!! EVERY INCH OF THIS CAR WAS UPGRADED. ALONG WITH THE TMS ADDED STYLE.
2012 MUSTANG BOSS 302
THIS MUSTANG WAS MODIFIED IN DIFFERENT RACE TRIM TO COMPETE ON THE DRAG STRIP AND THE ROAD COURSE. THE BOSS 302S ARE GREAT ROAD COURSE TRACK CARS BUT THIS CAR WAS A BEAST FROM DAY ONE SHATTERING TRACK RECORDS FOR S197 MUSTANG ON HOMESTEAD SPEEDWAY, DAYTONA SPEEDWAY, SEBRING SPEEDWAY

1964 1/2 MUSTANG 289 V8 HIPO COUPE
THESE CLASSIC CARS RESTORED BY TMS ARE NEXT TO SHOW ROOM CONDITION WITH ALL ORIGINAL MARKINGS, COLORS AND PARTS USED TO MAKE CONCOURSE CARS. THIS IS A PERFECT EXAMPLE OF A 100 POINT CAR BY TMS
2006 WIND VEIL BLUE MUSTANG GT COUPE CLONED BY TMS TO GIVE IT A OLD 1970 MUSTANG MACH 1 LOOK TO IT
2008 MUSTANG SHELBY GT CONVERTIBLE BARRETT JACKSON EDITION. THIS WAS A FUN BUILD FOR TMS AUTOSPORTS WE PUT A LOT OF CUSTOM WORK IN TO THIS CAR AND CREATIVE MINDS TOGETHER TO KNOCK THIS CAR OUT OF THE PARK.. OUR CUSTOMER PURCHASED THIS CAR FROM BARRETT JACKSON FOR A GOOD PRICE.THEN BROUGHT IT TO US TO CUSTOMIZE IT, THEN BROUGHT IT BACK TO BARRETT JACKSON AND SOLD IT FOR A PROFIT. NOW NASCAR'S RICK HENDRICKS OWNS IT. TMS CUSTOM INTERIOR, CUSTOM SUSPENSION, CUSTOM WHEELS AND TIRES WITH A KENNE BELL SUPERCHARGER PUSHING 500 RWHP ON A BUILT 4.6L V8 ENGINE. TMS WAS FEATURED ON SPEED CHANNEL WHEN THE CAR WAS SOLD LIVE ON TV.
2012 SHELBY GT500 CONVERTIBLE KONA BLUE SVT PERFORMANCE TRACK PAK EDITION
TMS CUSTOMIZED THIS RIDE WITH A FULL INTERIOR AND EXTERIOR HYDRO CARBON FIBER TRIM KIT. USING ALL THE ORIGINAL PARTS FOR THE VEHICLE. WE ALSO INSTALLED CUSTOM LORENZO 20 INCH STAGGERED WHEELS AND NITTO TIRES WITH FORD RACING LOWERING SPRINGS
2011 SHELBY GT500 TRACK PAK EDITION COUPE GLASS ROOF
THIS SWEET SHELBY WAS BUILT BY TMS AUTOSPORTS WITH EVERYTHING TO UPGRADE IN MIND
SO WE STARTED WITH THE SUPERCHARGER AND WORKED OUR WAY DOWN AND BACK THRU THIS SHELBY. SHE IS NOW PUSHING 700RWHP AND 600 RWTQ
BRAKES PERFORMANCE BOLT ONS WHEELS AND TIRES ETC…
2015 Mustang GT Roush 2300 TVS 650hp kit. We installed the VMP upgrade kit to achieve the 650hp. Boosta pump. 60lbs fuel injectors. Heat exchanger with twin fans. 67mm throttle body. Vmp 80mm pulley.
1993 Mustang LX 5.0 restoration that had been sitting for 15 years. Project resurrection. We changed out the fuel system. Cooling system. Oil pump. Engine gasket set. Motor mounts. Fluids. Powersteering. Front suspension. Rear suspension. Clutch drivetrain. Electronics. distributor, plugs wires. All to get her running back to normal like new. Next phase is body and paint.
1965 Mustang Coupe 289 v8 original car unrestored. This prime project was brought to us by the original owning family thatvpurxhased this car in sept of 1965. We started with the bsaica to get the car running and driving like new again. We replaced all phases of this car. Including this list. Full suspension. fuel system. Disc brake conversion, drum brake revuild. C4 trans rebuild. Engine rebuild. Carburetor. cooling system. Engine bay restoration. 8 inch rear 3rd member rebuilt. Ready for body and paint to wrap up this classic original mustang