TMS Autosports is celebrating 10 years in business.
We opened our doors in January, 2005. Our idea of selling parts and restoring mustangs is our mission. We have a passion for the american muscle car era. Over the last 10 years, we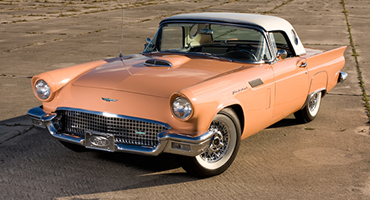 have helped our customers achieve their goals to either restore their ride or give their ride the performance it deserves.
We strive to be the most competitive shop in South Florida and we have gone head to head with the best shops, not only in our area but in the whole state. We have customers in over 10 different countries that contact us every year to either restore their cars or to ship them parts for their cars.  We have gained lots of experience in this business over the 10 years and we have a lot to show for it.
So, if you are looking for the next shop to help you with your project look no further and contact us today for your one on one appointment.
Certified Mechanics

11 Yrs in Business

Fair Pricing

Great Turn Around Times
TMS has been taking car and upgrading my Mustang since 2009.  I've always been more then happy.

Mark Battalini

Excellent service every time and recommend TMS to everyone.

Justin Cohen

Great clean shop will always bring my car to TMS!!

John Ruben

I enjoyed my experience with TMS!

Carlos Escobar

These guys are experts!!

Dwight Sherman

TMS is the best shop for your mustang!

Brandon Mason

First class work at TMS!

Daniel Silverman
"If everything seems under control, you're not going fast enough."
― Mario Andretti
SOME OF OUR FEATURED BRANDS